What is a sales letter?
A sales letter is a direct marketing letter that companies use to generate leads and boost sales. Businesses send sales letters to build their customers and generate more revenue. And, they are usually sent to customers and prospects who have not requested them.
Companies encourage customers to make a purchase. Businesses introduce new products or services to potential customers. They persuade existing customers to make a purchase. Sales letters can be a powerful marketing tool if used effectively. They can help you boost sales and grow your business.
Functions of Sales Letter
Generate Leads
Boosts Sales
Generate Revenue
Encourage Customers
Call to Action
Convince the Readers
Grow Business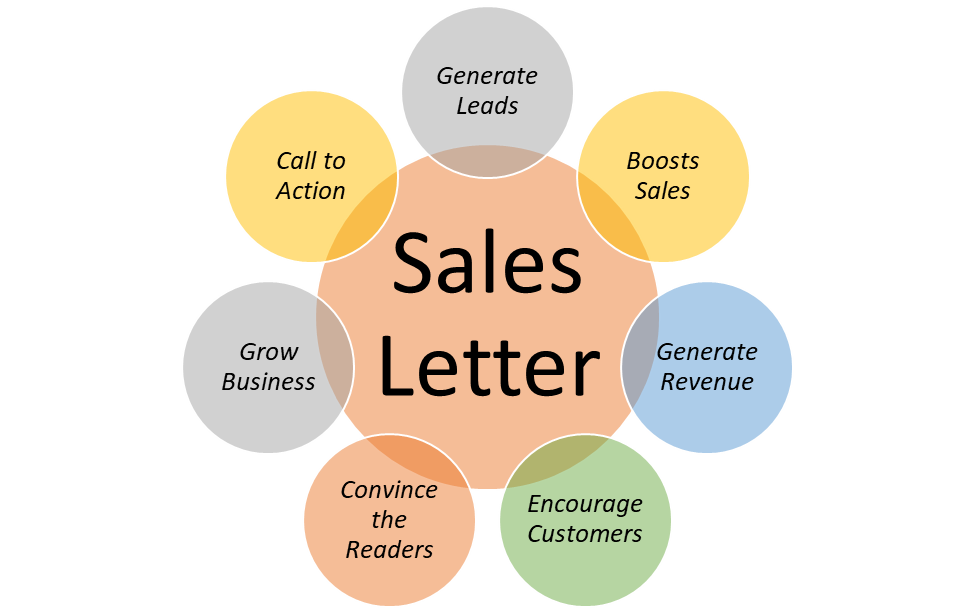 Format of a Sales Letter
Sales letters are usually written in a persuasive style and they often include a call to action. They should be easy to use, short, and pithy. The goal of a sales letter is to convince the reader to take action. Actually, it's to buy a product, sign up for a service, or simply learn more about the company.
Sales letters can be sent via direct mail, email, or even posted on a company's website. They are an important part of any marketing strategy and can be a great way to boost sales and revenue.
Types of Sales Letters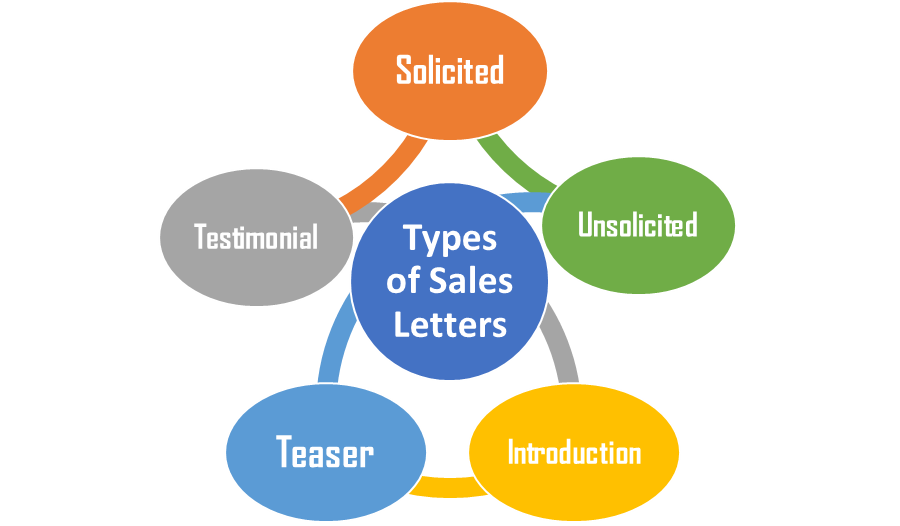 Solicited Sales Letter
A solicited sales letter is typically sent in response to a customer request or inquiry. And, it usually contains information about a specific product or service. This letter is a type of business-to-consumer letter. It is sent to potential customers to generate sales. Solicited sales letters can be an effective marketing tool. They need to be well-written to be effective.
Unsolicited Sales Letters
A seller indirectly answers unsolicited sales letters to inquiries. These letters are responded to in a roundabout way. The terms "Prospective" and "Cold Turkey" letters are alternatives to describe these letters.
The Teaser
This type of letter introduces the product or service. Also, it helps to get the reader's interest. After the teaser, the letter moves on to the main points of the product or service.
The Introduction
This type of letter introduces the reader to the company and its products. It should highlight the benefits of using the company's products and should be persuasive.
An Endorsement
This type of letter is written by a well-known person or company. And, we use it to promote a product or service. The endorsement should be honest and should show that the person or company is happy with the product.
The Testimonial
This type of sales letter is a testimonial. This type of letter is written by a satisfied customer and is used to promote a product.
Tips to write Sales Letters
When writing a sales letter, it's essential to keep the following tips in mind:
Personalize the letter.
Keep it short and to the point.
Hit the point quickly and be direct.
Add the recipient's name to the letter and address them directly.
Be specific. Don't make general claims about your product or service.
Be specific about what it can do for the recipient and how it will benefit them.
Offer a solution. Sales letters should offer a solution to a problem that the recipient is facing.
Best Practices used in Sales Letter
1. Keep it short and to the point.
The best-solicited sales letters are brief and to the point. The goal is to get your message across without boring or overwhelming the reader.
2. Highlight the benefits.
When you're selling a product or service, it's important to focus on the benefits that the customer will receive. What will this product or service do for the reader? How will it make their life better?
3. Make it personal.
The best-unsolicited sales letters are those that we write from the heart. This means that you should take the time to get to know the person you are selling to and focus on the reasons why they would be a good candidate for your product or service.
4. Be clear and concise.
Your letter should be precise, easily readable, and understandable. Be sure to use clear language and concise sentences. So that the reader will have no trouble understanding what you want to convey.
5. Be honest.
Be honest with your readers. If you are selling a product or service that is not right for them, be sure to let them know upfront.
6. Be persistent.
Don't give up if your letter doesn't generate a lead. Rather you should devote yourself to your business and customers.
Conclusion
As sales letters can be effective, as they can also be a source of annoyance for recipients. If you are considering sending out a sales letter, be sure to do your research first. Make sure you are targeting the right audience and that your offer is relevant and valuable.
If you decide to make a campaign with a sales letter, make sure to test different versions before you send out a mass mailing. Finally, don't forget to include a call-to-action trigger. So, the recipients know what to do next!